Where you can feel at ease

Carnival Spa & Cloud 9 Spa
Lean back, close your eyes and feel the stress melting away while pampering your body and soul. Enjoy this moment which is yours alone. At our Spa, you will find a world of relaxation and well-being. In addition to traditional treatments, steam baths and saunas, the wellness center offers cosmetic facials and a hairdresser. And there are many other treatments which will make you feel great even after the end of the cruise, e.g. hot stone massages or full body peelings with lime-ginger salts.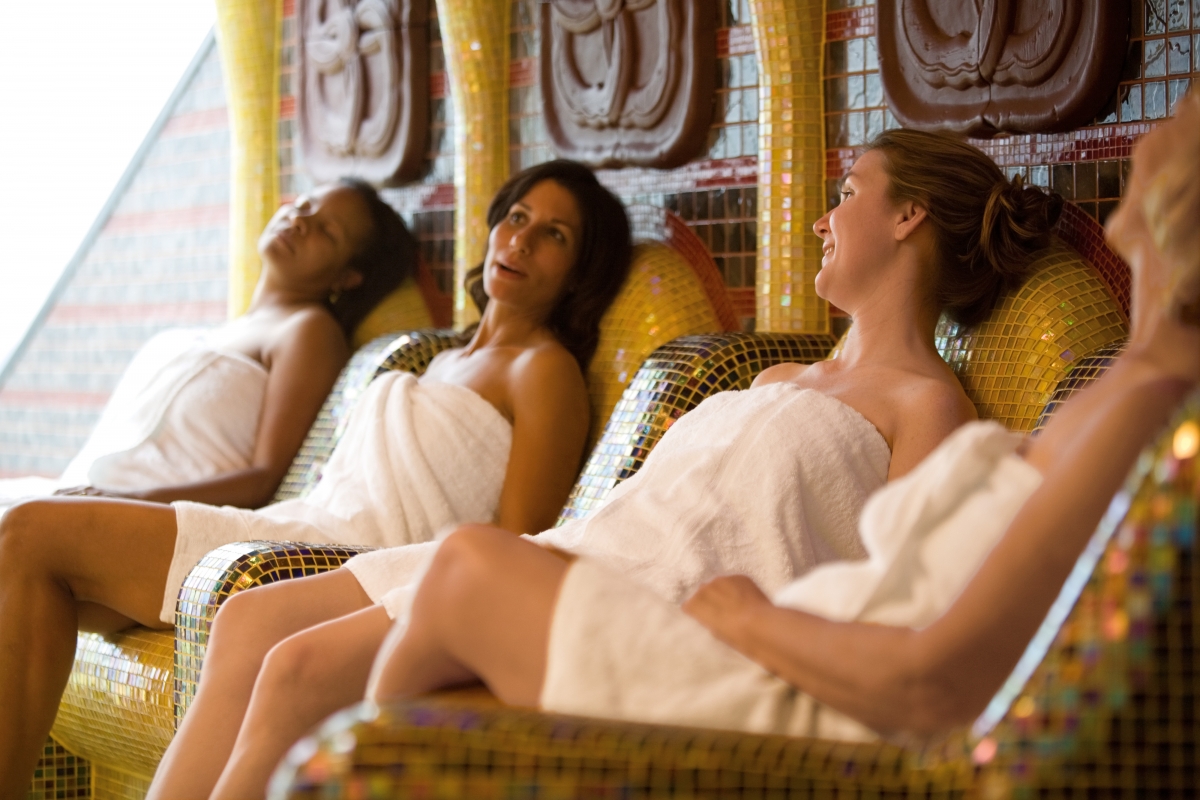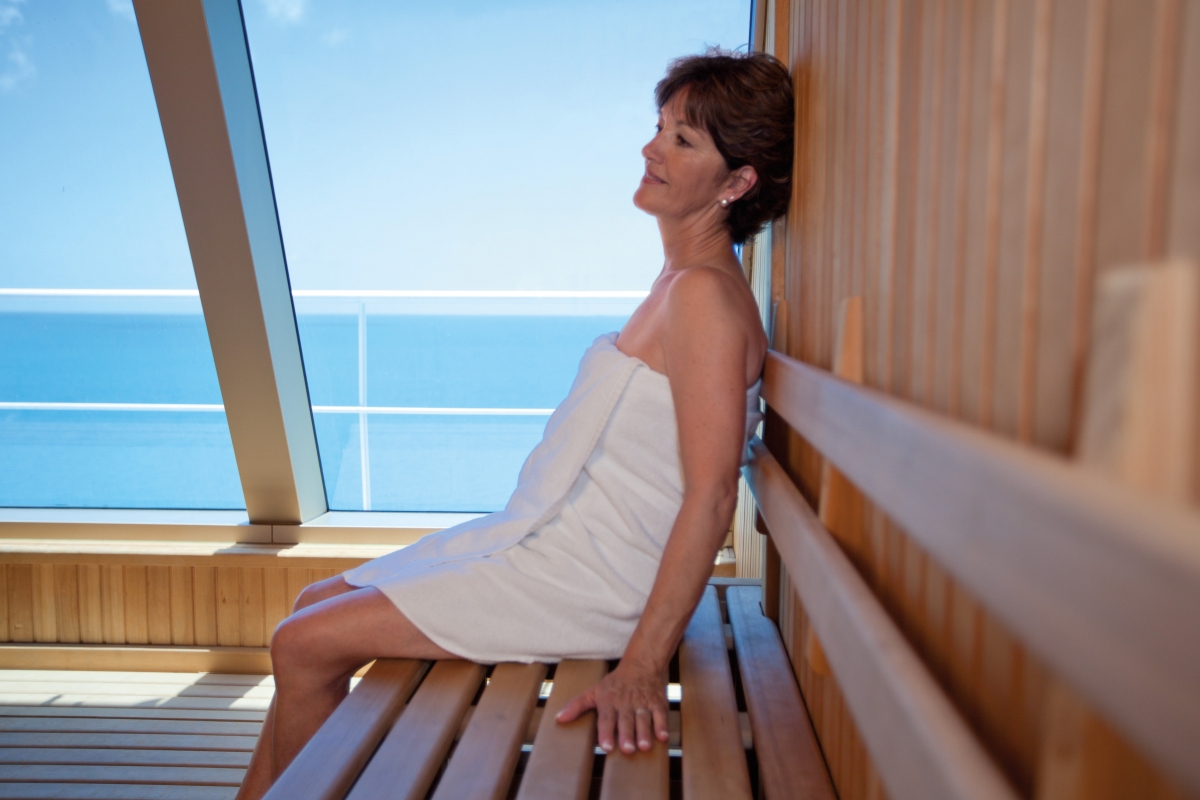 For teens, we offer the program ZSPA with spa treatments and hairstyling tailored to the needs of young passengers
On board Carnival Splendor, Dream, Horizon, Magic, Sunshine, Breeze and Visa, you can find our Cloud9 Spa and Spa cabins. Passengers who book a Spa cabin will get a private access to the Spa and special amenities. In addition to the sports and fitness area, the Spa includes many other options such as thalassotherapy pools, a thermal suite, relaxation areas and various rooms for treatments. For some of these services, an additional charge may apply.
Please note: Passengers who did not book a Spa cabin can buy day tickets for the thalassotherapy pool, the thermal suite or both of them on board. Tickets for the entire cruise are available as well. The price will depend on the duration of the cruise.
Serenity – A haven of relaxation
"Serenity" is a relaxation area for adults only. Here you can enjoy the sunshine and a fantastic view over the ocean while lying in comfortable sun loungers. For passengers who want to avoid direct insolation we also offer parasols and sun loungers in the shade. Two jacuzzis and gentle music allow you to relax completely. Want some refreshment? Just call for a waiter.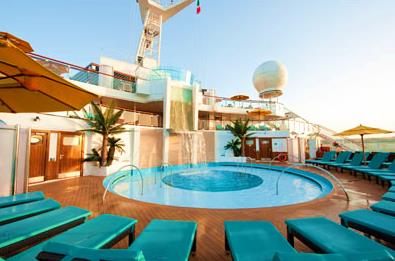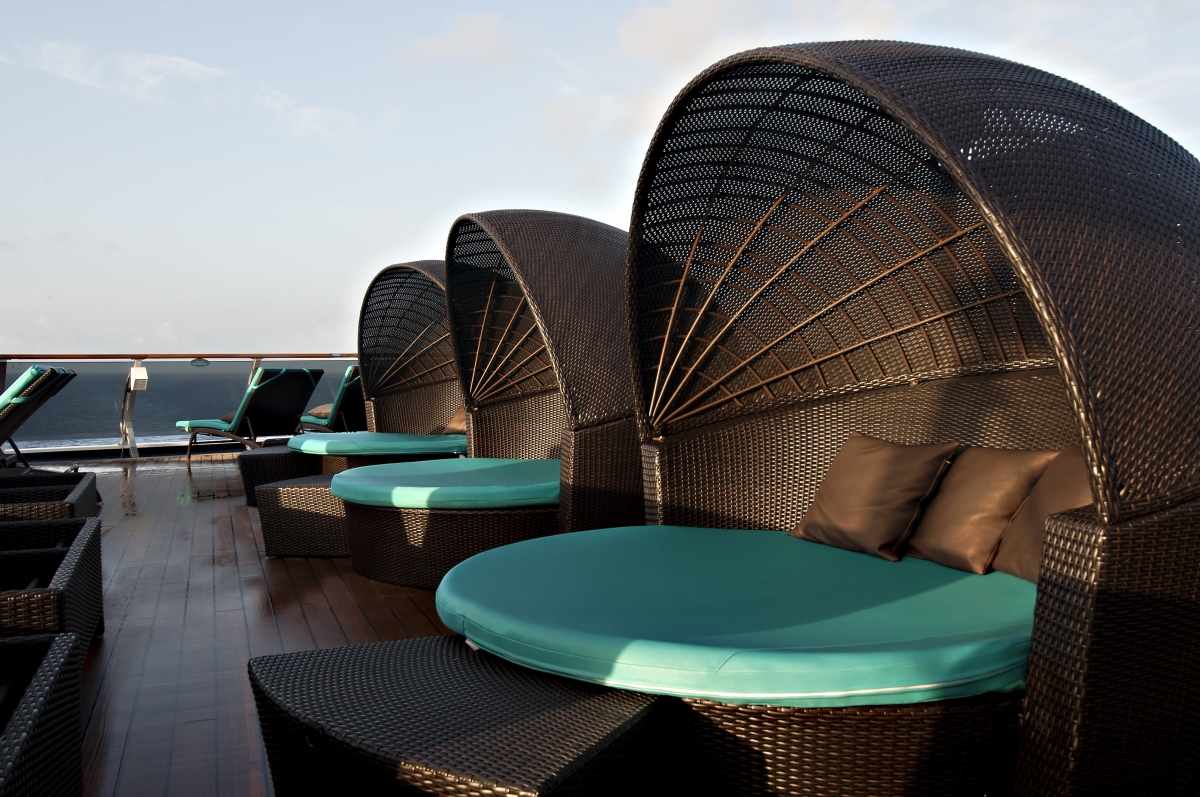 The relaxation area is reserved to passengers from the age of 21. It is open from 8 a.m. to 10 p.m. Of course, entry is free of charge.
"Serenity" is available on board the following ships:
Carnival Breeze, Conquest, Dream, Ecstasy, Elation, Fantasy, Fascination, Fredom, Glory, Horizon, Imagination, Inspiration, Legend, Liberty, Magic, Miracle, Panorama, Paradise, Pride, Sensation, Splendor, Sunshine, Valor, Victory, Vista