We hate to break it to you, but you´re going to have to recharge your batteries at some point.
And when you do, have we got comfy-ness and coziness for you. Our well-appointed staterooms are all outfitted with our dreamy Carnival Comfort Collection, featuring an assortment of high-quality products specially designed for Carnival, like superb matrasses, high-thread-count linens and duvets, custom pillows, fine cotton towels and terry cloth bathrobes. Also, every stateroom has ample closet space and individual climate control.
Standard equipment:
Two twin beds (convertible into a king-size bed)
TV, telephone and safe
WIFI access
220 volt current
Individual climate control
Bathrobe, pool and beach towel
Hairdryer (except Fantasy Class)
Minibar (depending on ship and category)
24-hour room service
But before you sink into a mental slumber while dreaming of your stateroom´s bed, first choose the kind of room you´d like. Interior or Ocean View? Balcony or Suite? Then, consider the location. Maybe you´d like to be near the elevators, Lido deck or youth programs. And for those traveling with family or a group, we offer rooms for five and connecting staterooms. Whatever you choose, just know we´re happy to help you find the perfect stateroom.
In order to benefit even more of the sea breeze, all our cabins are non-smokers. If you want to enjoy a cigarette, designated smoking bars and outdoor spaces are at your disposal.
The following cabin categories are available (the images serve as an example):

Interior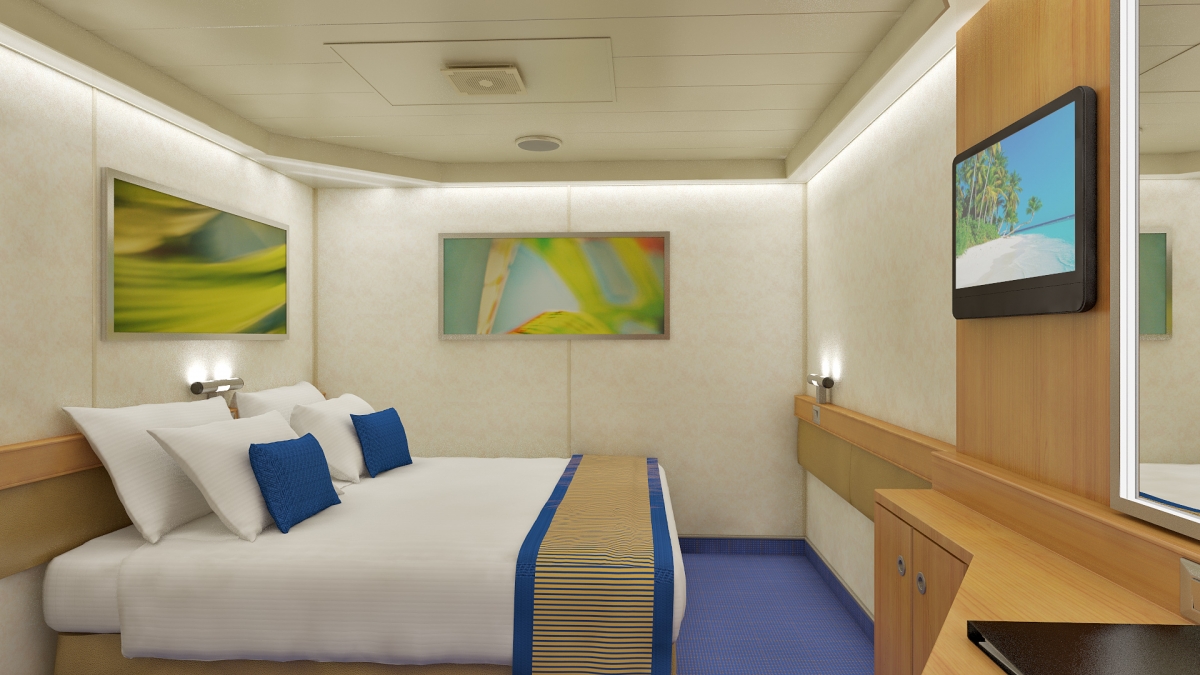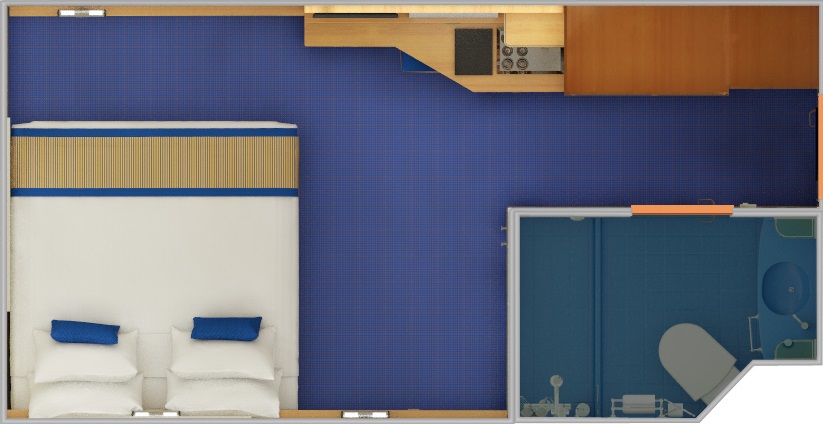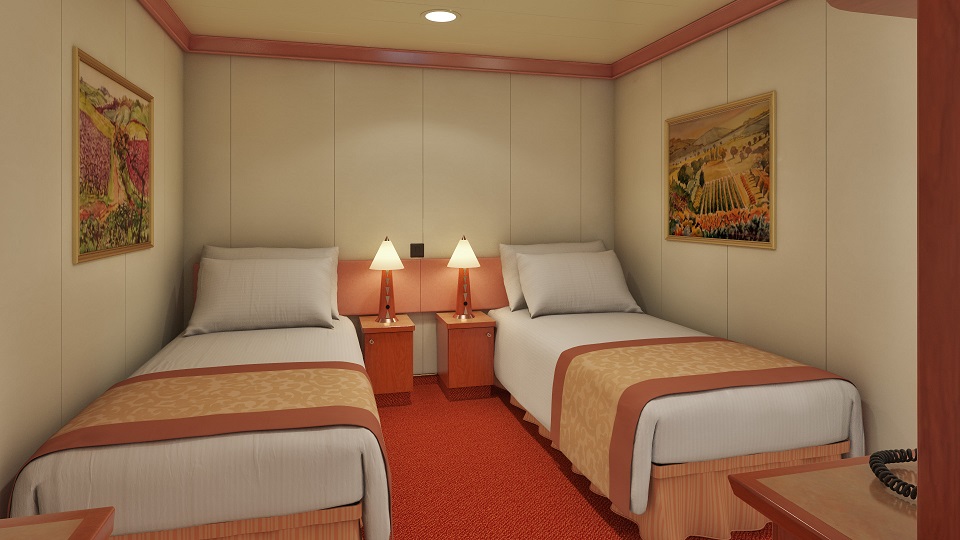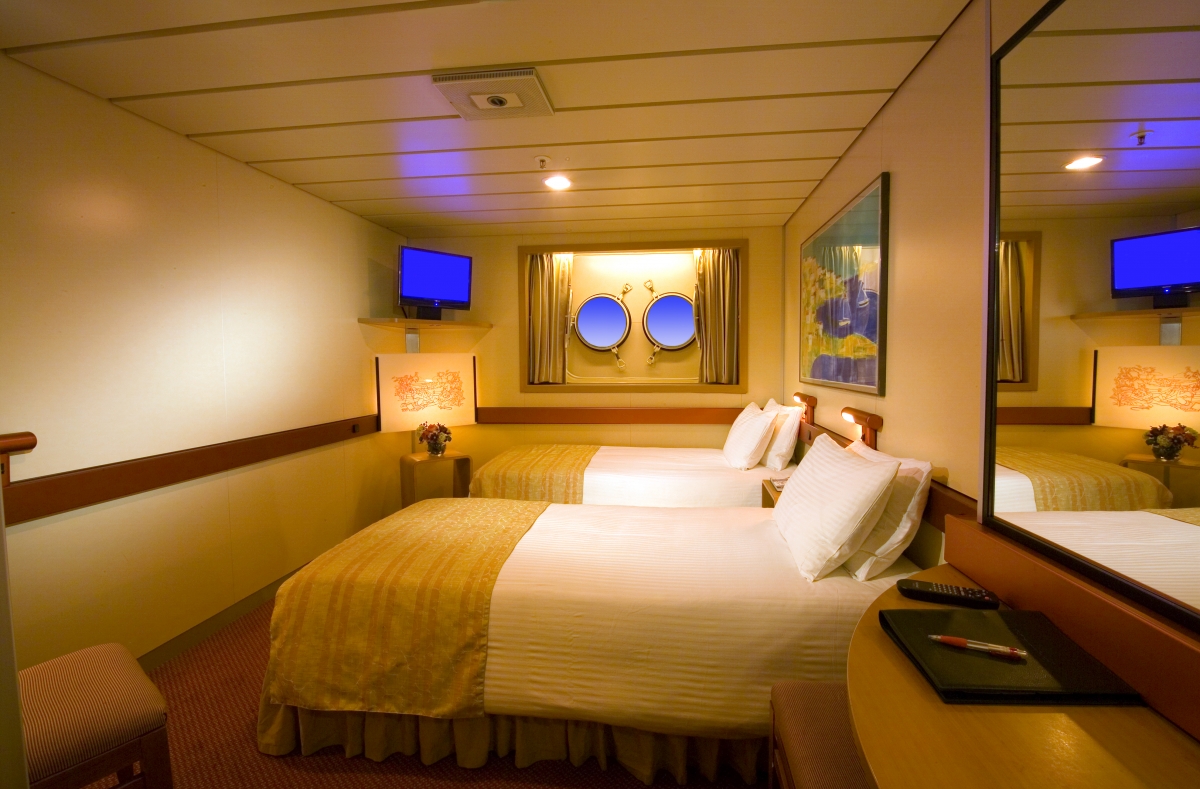 4A-I: Standard Interior
1A: Interior Upper/Lower
4J: Interior with Picture Window (walkway view)
PT: Porthole
Size: 17 m²
Ships: All
---
Ocean View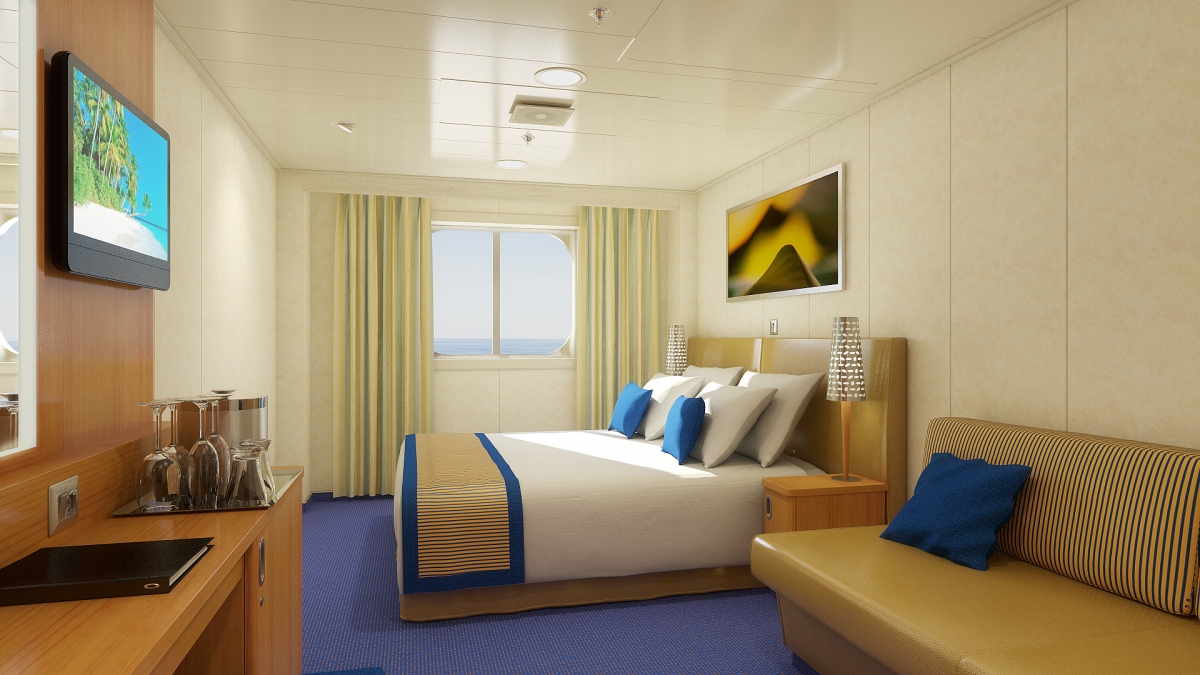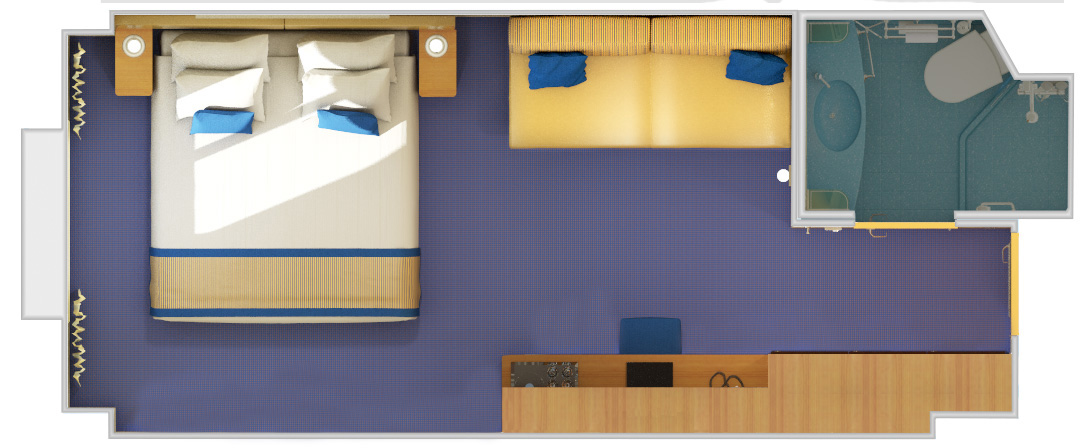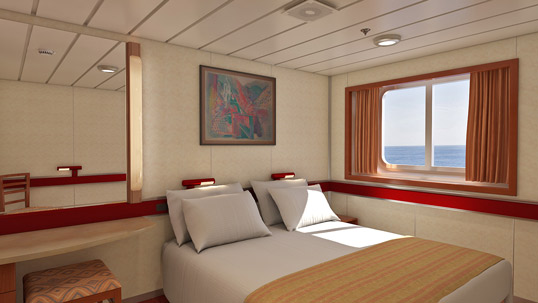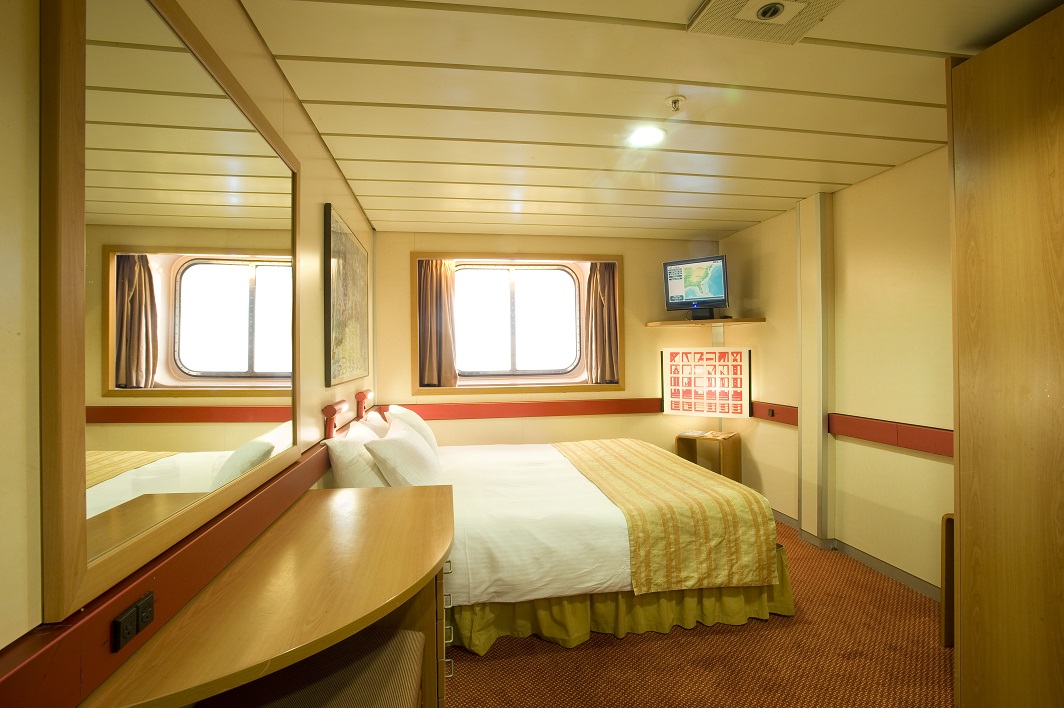 6A-E: Standard Ocean View
6J: Scenic Ocean View
6K: Grand Scenic Ocean View
6L-N: Deluxe Ocean View with two bathrooms (Dream/Vista Class)
Size: 17-20 m²
Ships: All
---
Balcony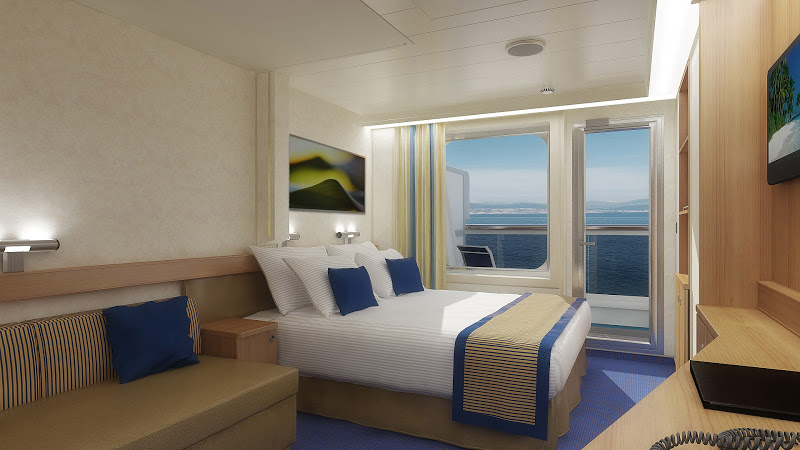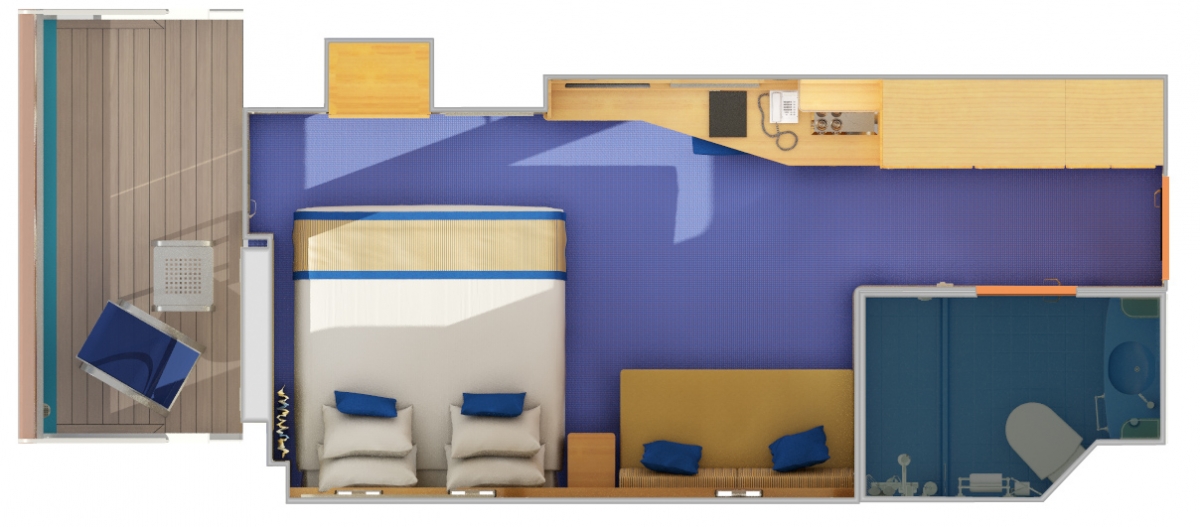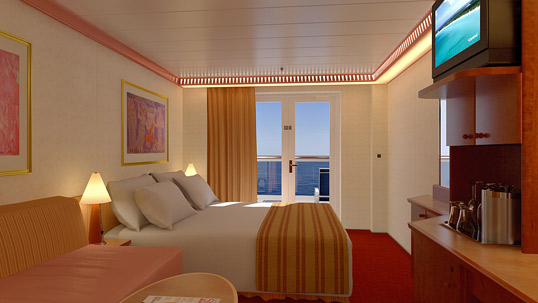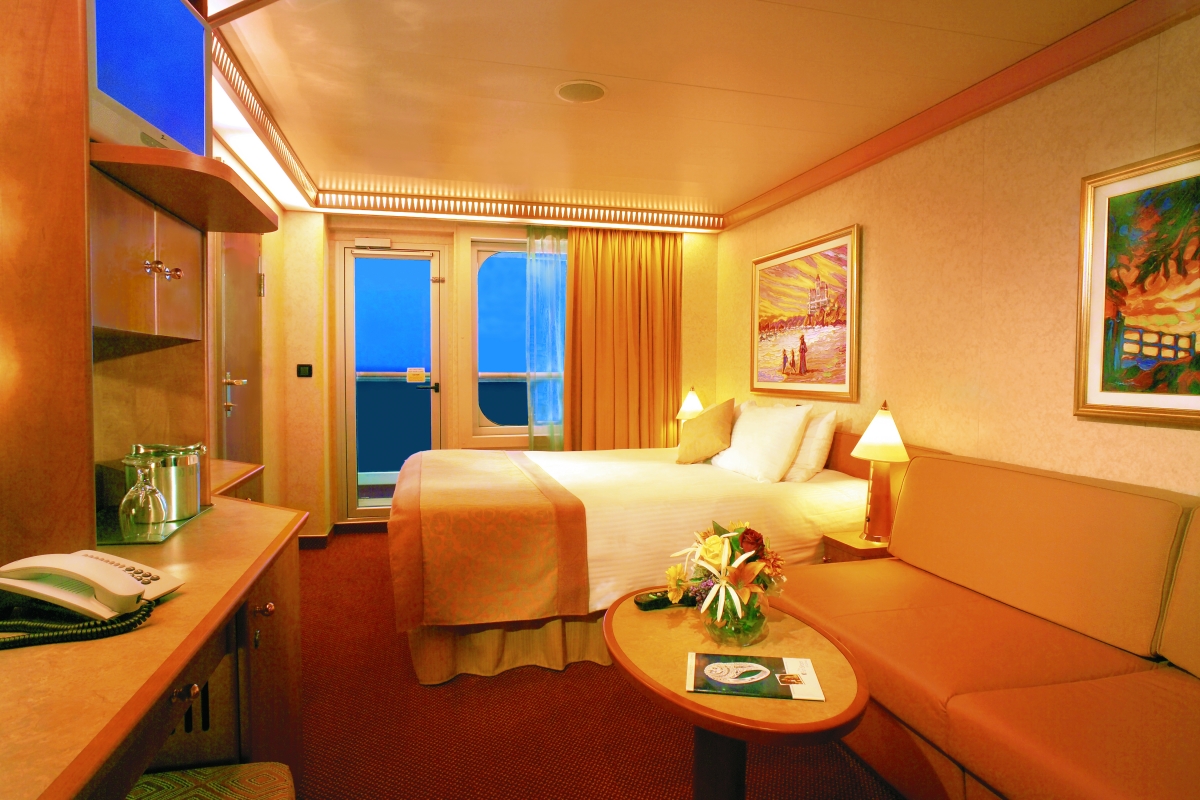 8A-G: Standard Balcony
8J-K: Extended Balcony
8M-N: Aft-View Extended Balcony
Size: 20-22 m² (including balcony)
Ships: All
---
Premium Balcony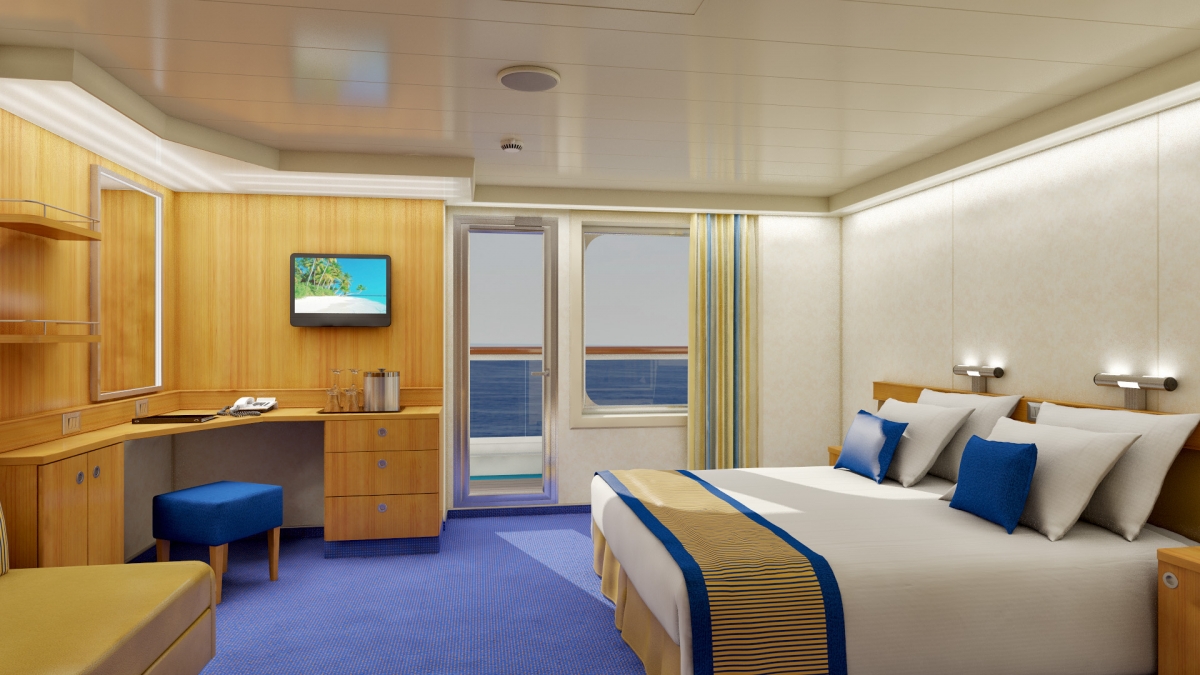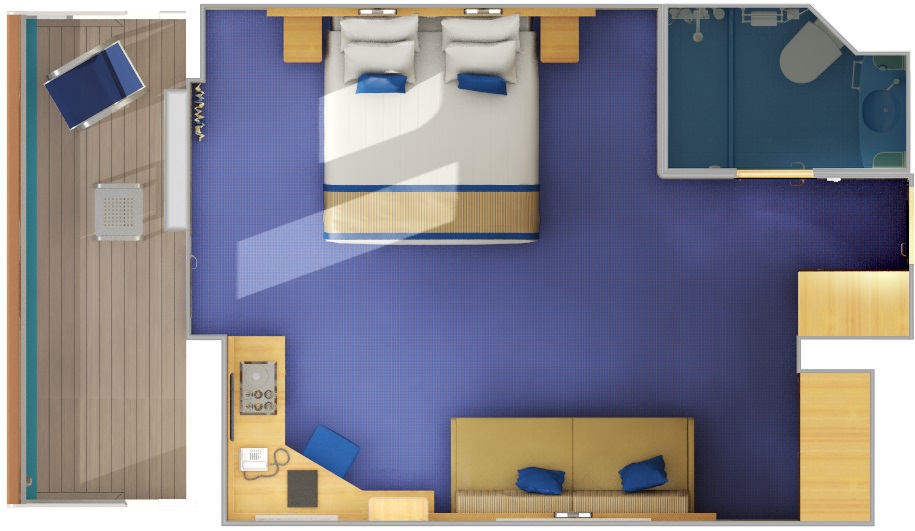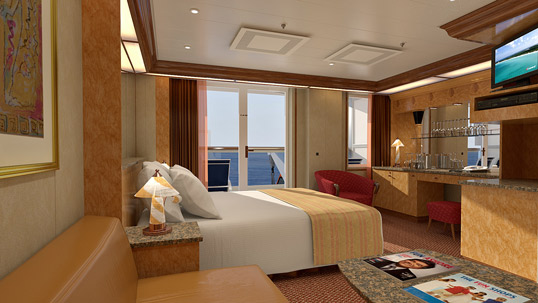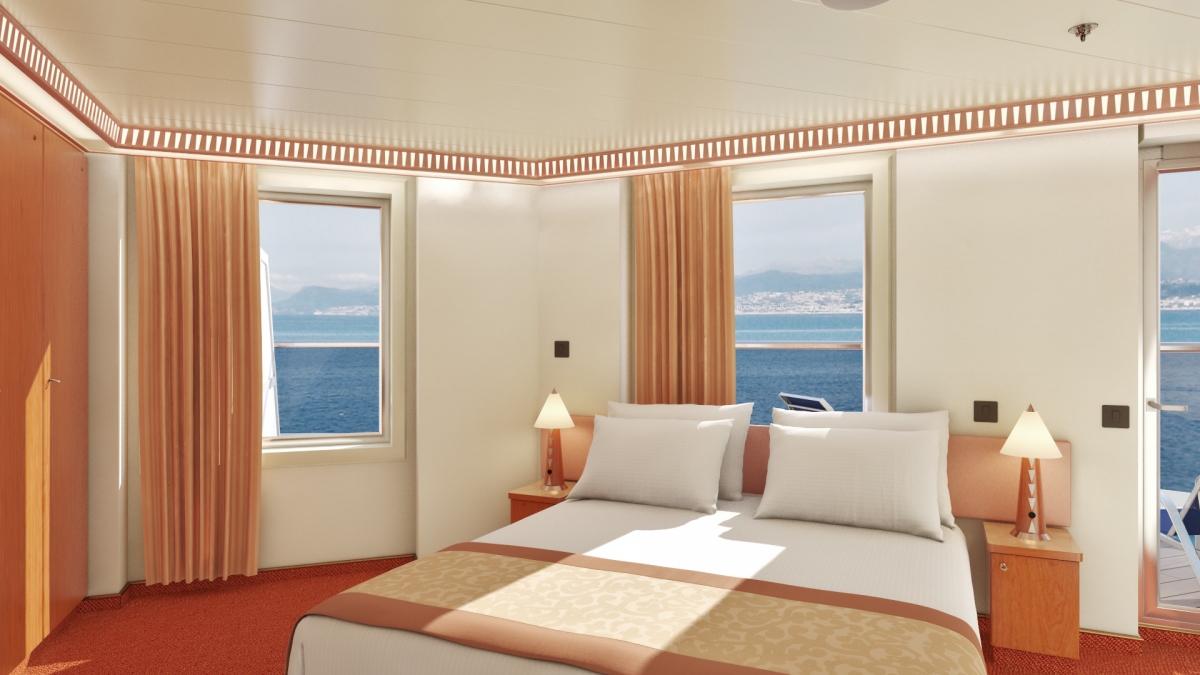 9A: Premium Balcony (obstructed view)
9B: Premium Balcony
9C: Premium Vista Balcony
Size: ca. 20-28 m² including balcony
Ships: All except Fantasy Class
---
Junior Suite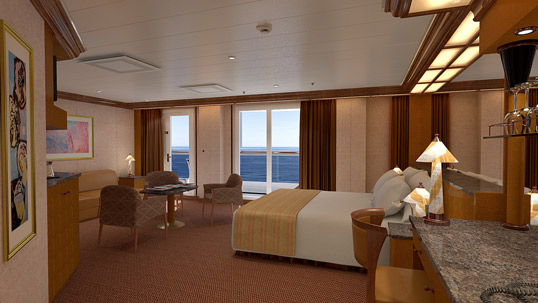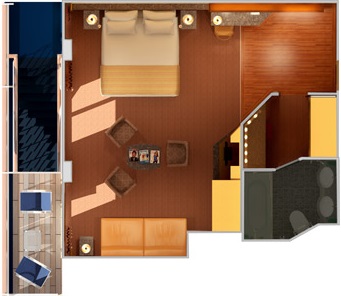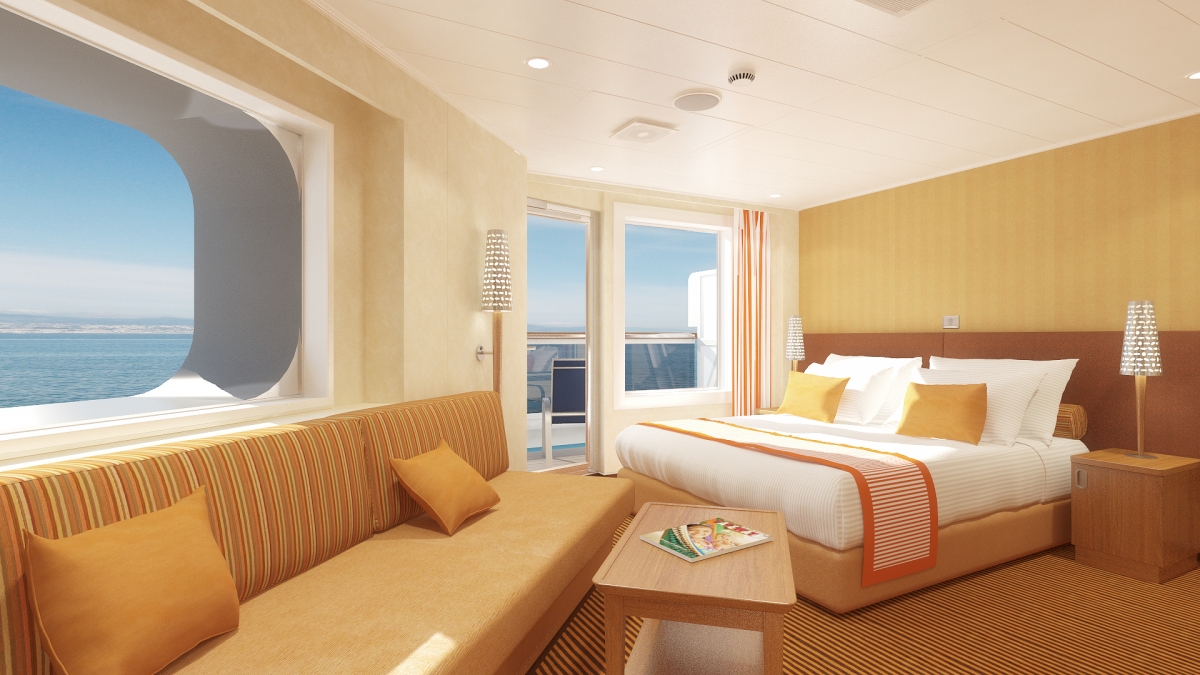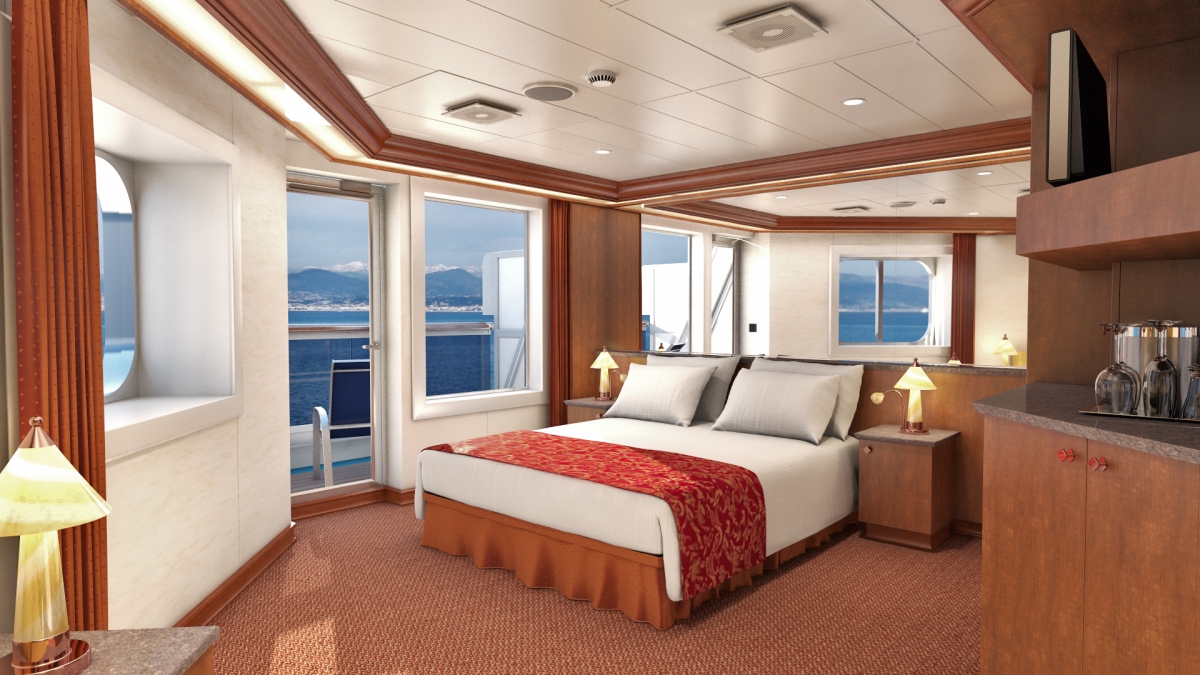 JS: With private jacuzzi, VIP Check-In/Out
Size: 23-30 m² including balcony
Ships: All except Carnival Sunshine and Carnival Miracle
---
Ocean Suite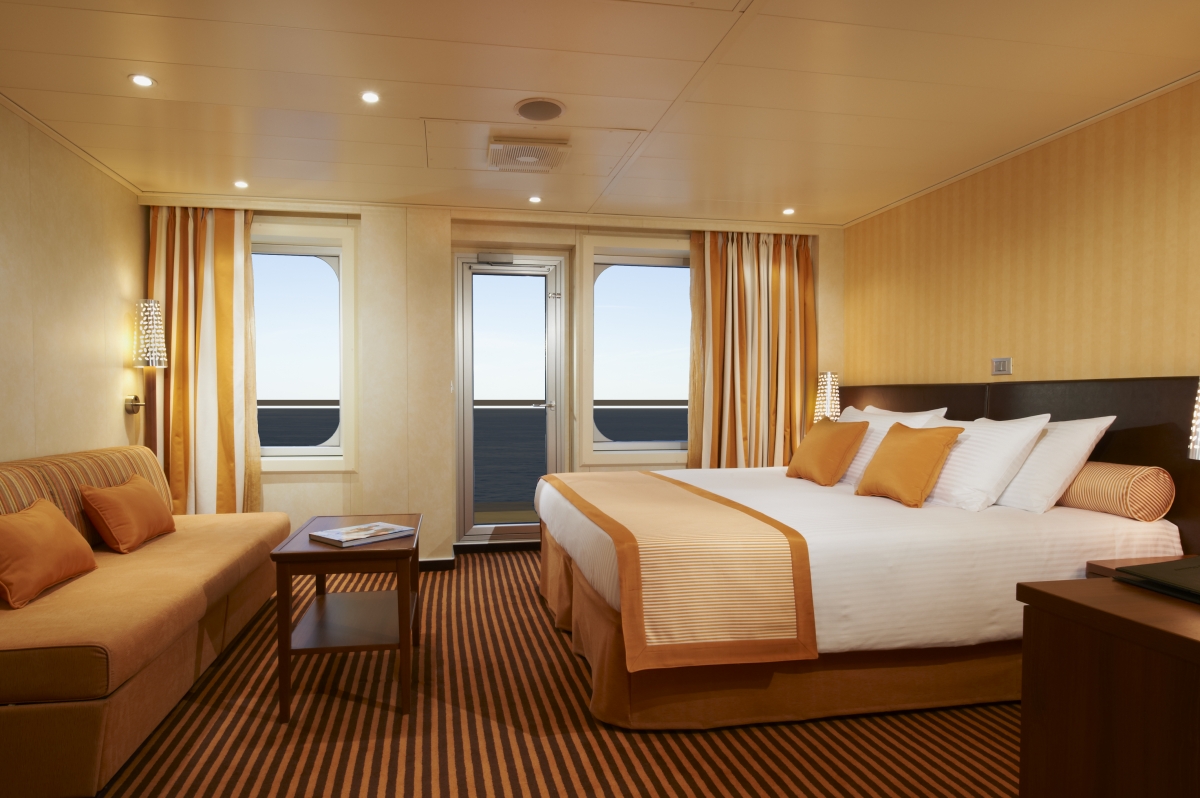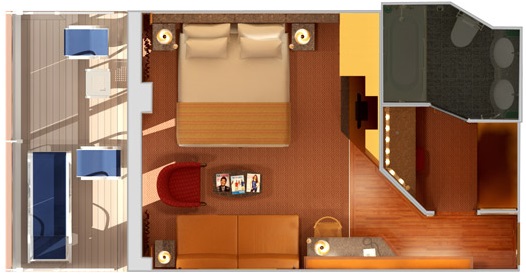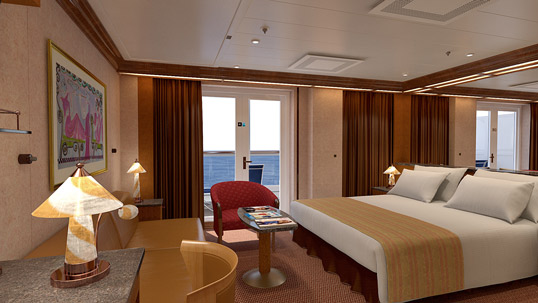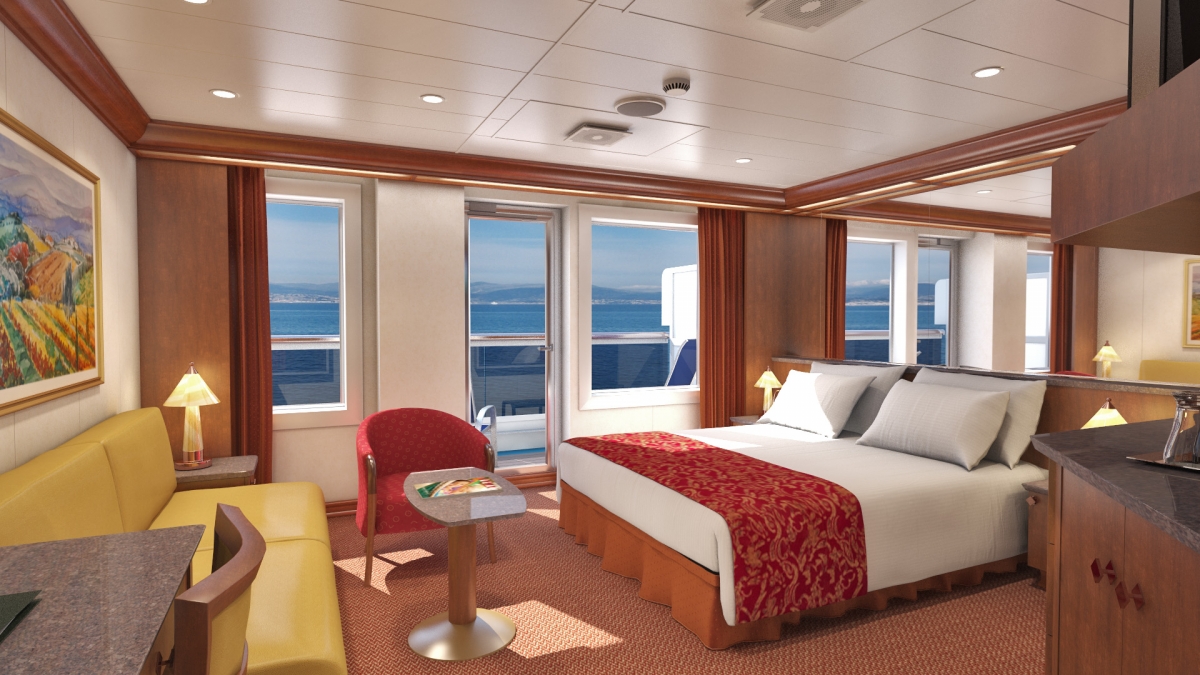 OS: With private jacuzzi, walk-in closet, VIP Check-In/Out
Size: 23-31 m² including balcony
Ships: All except Fantasy Class
---
Grand Suite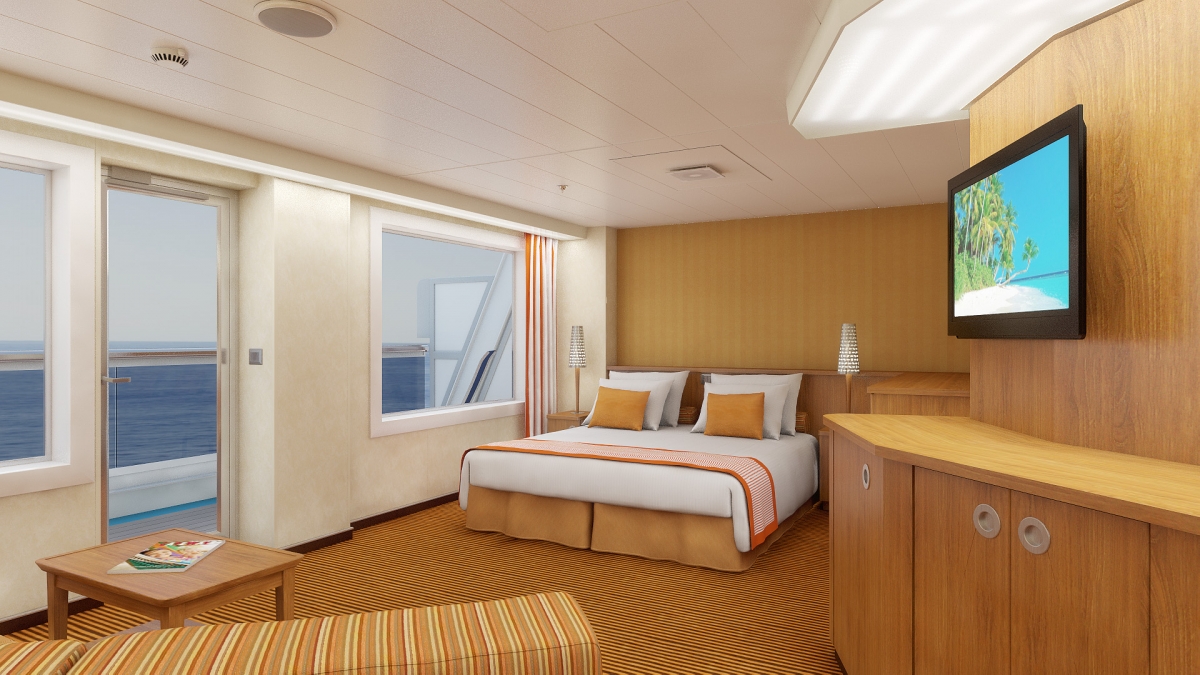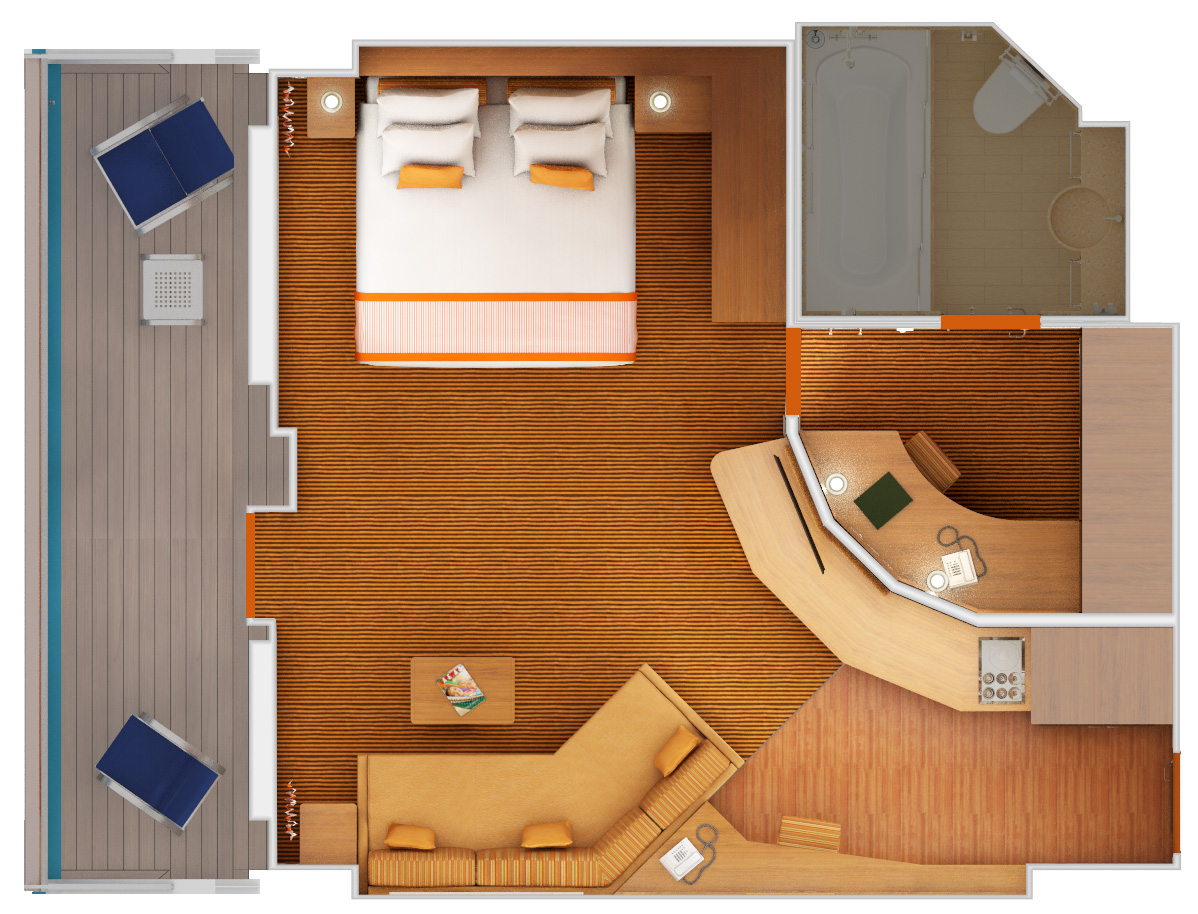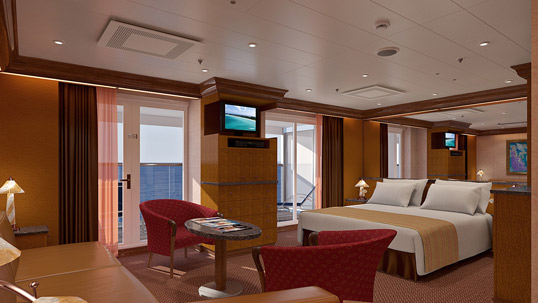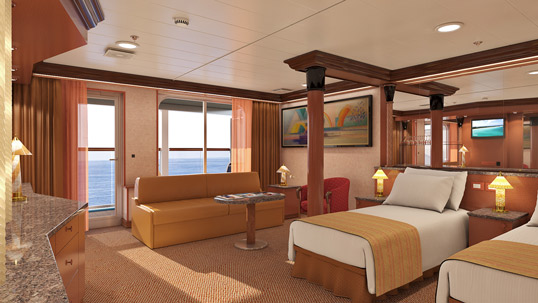 GS: With private jacuzzi, walk-in closet, VIP Check-In/Out
Size: 37-40 m² including balcony
Ships: All